Setting

 

Yourself

 

Up for Success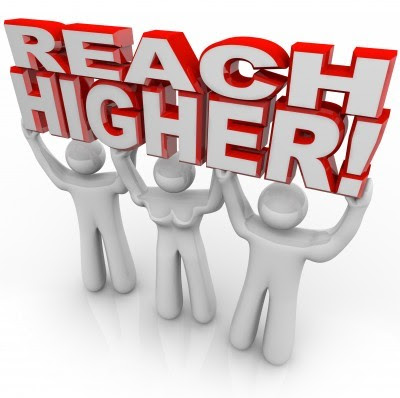 The end of 2017 is upon us (already!). This time of year can be so busy but it is also a great time to pause, reflect and regenerate. Whether you use coaching skills in a formal capacity or more informally as part of your leadership skills, I hope your 2017 was full of accomplishments, growth and progress.  I know that for coaching as an industry, 2017 was a positive year and I believe 2018 will only be brighter. I see so many possibilities for coaching in 2018. As I talk with both experienced coaches and those new to coaching I can feel a real and vibrant energy. Coaching is catching on as more and more people experience the results and this is creating a groundswell of interest and excitement. We are here to help you leverage this energy.
So, what can you do to set yourself up for success in 2018? If you haven't already done so, now is the perfect time to reflect on your accomplishments as well as lessons learned in 2017. Look at your journey and where you are today. The start of a new year is such a great time for coaching. Everyone is full of hope and enthusiasm for what is possible. This creates so many opportunities. Opportunities for you to add new skills or tools to your coaching toolkit. And opportunities to help your coachees identify their goals and lay the foundation that will guide them along the path to success.
Moving forward and doing our best work. That is what we want for our coachees and ourselves. We are here to support you in that process through our courses, webinars, coaching guides and coaching tools. If you haven't taken advantage of these I hope you will in 2018.
And speaking of 2018, we aren't wasting a minute to get things going and I hope you won't either. We have three courses starting in January, the first on January 3. Read below to see more of what's happening and how you can take advantage of these learning opportunities.
---
Education and Training Courses
Are you looking to enhance your coaching skills? Take your coaching to the next level? Or maybe you are looking for tools to help you with your biggest coaching challenges. If any of these sound like what you are looking for, we've got two classes starting in January that may be just what you're looking for. These two courses are designed to give coaches enhanced skills and increased confidence.
For coaches ready to obtain the ICF ACC credential
Fast Track to ICF Credential
We have added more class start dates as well as day and evening classes to make pursuing your ICF ACC credential as easy and convenient as possible. Our first start date for 2018 is January 25. View class schedules here.
As a reminder, included in the Fast Track package are all the programs you will need to achieve the required 60 hours of Approved Coach Specific Training Hours for ACC accreditation plus 7 hours of group mentor coaching. Click on the course name below to learn more and register.
Fast Track to ICF Credential – Starts January 25
Register by January 5 to take advantage of our Early Bird $200 Discount Offer. 
Use the following Coupon Code at checkout: FTEarlyBird200
For coaches who want to build Core Competencies
If your 2018 goals include starting a coaching business or using coaching to lead within an organization, you won't want to miss our 5/5/5 Coaching Skills Training Program™. Click on the course name to learn more and register. Take advantage of the Early Bird Discount now before it's too late - Ends January 5!
Receive $100 off the registration price when you use Coupon Code: 555EarlyBird100
5/5/5 Coaching Skills Training Program™- Starts January 25
We will kick off our 2018 webinar series with the popular topic of Certification. If you haven't considered certification in the past, now may be a good time to take a closer look. The coaching industry is becoming more and more competitive and many clients expect their coach to be certified. Questions we will answer during this webinar include;
Do I need certification?
What are the requirements?
How long will it take to obtain certification?
How much will it cost?
What courses do I need to take?
Do previous courses, training, on the job coaching apply to the required hours?
How do I get the most out of my certification?
In this free webinar we will answer these questions and much more. We will also focus on the big picture of certification – what are the benefits and who will benefit most from certification.
Join us for this free webinar
Wednesday January 17, 2018
11 am Pacific / 2 pm Eastern
---
Coach Resource Corner
Our coaching guides continue to be very popular and we will be adding to these in 2018. If you haven't taken advantage of these free resources, you can find them here.
One resource that we have developed is the Personal Groundwork for Coaching Assessment. If you aren't already using this tool or it's been awhile since you last took the assessment, I urge you to give it a look. This assessment tool has been carefully crafted to support the discovery process; to help you get to the root of blocks, prioritize areas to focus on first and develop a plan to tackle the issues. If you are currently a coach, take the assessment yourself first and then provide it to your coachees. A great tool to kick off the new year.
---
Did you know?
COTBx offers Immersive Coaching Skills Development Programs 
for Organizations
These programs, delivered specifically for your organization, are designed to accelerate learning and uptake. Programs are offered in on-site, virtual and blended formats. Contact us to learn more.
---